Welcome to Buying Buddy
Buying Buddy are a company which underwrites cars for the Motor Trade throughout the United Kingdom.
Based in The Midlands we are ideally located to supply our underwriting service to dealers throughout the UK.
With over 40 years experience in the motor trade, we have a wealth of knowledge in the underwriting of cars to dealers nationwide, and have immediate access to a nationwide network of main dealers.
Buying Buddy offers a dependable underwriting service for our dealers throughout the UK.
Since our inception, our team has been able to offer impartial market valuations for all car models spanning from £2,000 to £100,000 +. We are depended upon by car dealers to successfully underwrite over 1000 cars per month.
What do we offer
Your own dedicated underwriter
You will have your own dedicated underwriter who will quickly start to understand your stock profile needs making sure you get offered the right cars at the right time.
Large network of franchised and specialist dealers
We have access to a reliable trustworthy network of franchised and specialist dealers, allowing us to give you the best values, and will stand on any bids for none physical cars, thus limiting you exposure on your part exchanges.
Trade only website
Access to our trade only website, where you can view physical cars that are available to purchase today and underwrite for the future.
Large appetite for business
We don't have a profit margin to protect, just a large appetite for getting you the highest possible price to enable you to do that deal.
Meetings
We can honestly say, "We Are Never In Meetings".
Joining is simple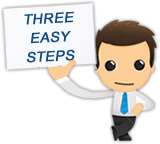 1: Complete our simple online form

2: Wait to receive our confirmation email

3: Log in to see all the available cars
Car Dealer Looking for Underwriters?
Give Buying Buddy a Call On: 01283 499032